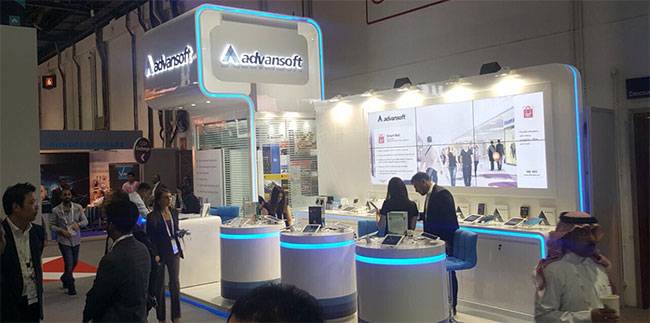 Advansoft showcases over 18 mobile apps at Gitex 2017
Advansoft one of the top and best mobile app development companies in Dubai, UAE showcases during Gitex Technology week 2017 over 18 innovative mobile apps and smart solutions that aiming to benefit businesses in several sectors and covering many industries .
These mobile applications and prototypes were designed and developed by the best mobile app developers in Dubai - UAE over the past years and some of these mobile applications were finalized this years and will be showcased for the first time during Gitex 2017.
Advansoft came with the innovative and creative ideas of the 18 mobile apps based on deep studies and research in UAE and global markets over years by the company's software experts and mobile applications developers. And concluded in deploying innovative smart mobile apps and best solutions with high quality and international standards to fulfill the current and ongoing markets needs of the UAE and the region in technology. And to assist businesses including government firms , public organizations , financial, hospitality, banks , malls, hospitals & medical centers, automotive companies, universities & academic institutions, private companies , international organizations and brand and nonprofits to meet their requirements, business goals, promote their brands , increase their productivity and customer satisfaction.
Here is a brief on some of the mobile applications proposed by Advansoft during Gitex 2017:
- B1Menu , Restaurants digital menu the first of its kind smart solution in the hospitality industry in the use, click here to lean more on B1Menu solution.
- Mobi Bank: innovative mobile app for banks ( Banks & financial services)
- bFit: smart mobile app for sport and health clubs.
- MediNow: Hospital / Clinic info and services through creative mobile application.
- SmartMall: Digitize your venue and visitor experience through a comprehensive and innovative mobile app.
- Info Kiosks: smart mobile app for virtual exhibition experience
- SmartRent: mobile app to rent car through a smart phone
- Me University: university and students always in tough though creative mobile app.
Visitors can also explore many other innovative mobile apps by advansoft during Gitex Technology week