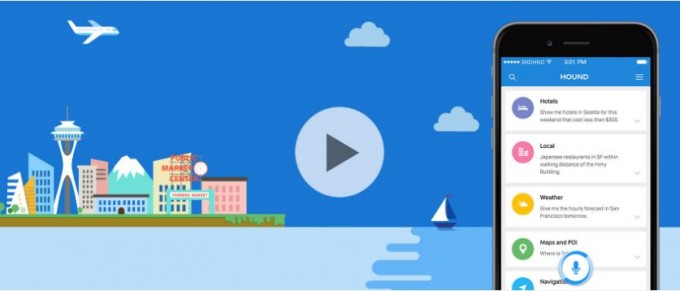 Hound Mobile App
Hound is the hot new personal assistant (Voice Search & Assistant) mobile app. Here's how it compares to Siri and Google Now
Do we really need another personal assistant for our phones? Siri and Google Now are already baked into Apple and Android phones respectively, but Hound thinks it can do better.
Hound is SoundHound's digital assistant app, first released as a beta in 2015. Now, the app is ready it comes with a few tricks that one-up both Google Now and Siri. It's available at the meantime in USA for free in the App Store and Google Play, yet not available in other countries.
Specifically, Hound is built for handling multiple demands at once, so you can ask it a complicated question, like "What day of the week will June 14th be in 2030?" and it will understand all of the pieces of the question to give you a correct answer. SoundHound's CEO Keyvan Mohajer says that Hound uses "speech to recognition" technology, as opposed to "speech to text" and then "text to recognition" that its competitors use. All that means for you is faster search results and better answers for lengthy questions.
What can Hound do that others can't?
Hopefully the app will be available soon in UAE other countries.
---------------------------------------------------------------------------------------------
Increase your business productivity, grow your market & promote your brand with mobile apps development and software solutions from Advansoft.
Advansoft is not only one of the top companies in the list of mobile apps development companies in Dubai, UAE , but also among the best mobile applications development companies in GCC region including Saudi Arabia, Qatar , Bahrain , Kuwait and Oman.
Contact us today , and let Advansoft team of mobile apps developers & software experts from the best mobile apps development company develop and deliver a top rated and innovative mobile applications for your business, as we have done for Smart Salik and DIB mobile apps and solutions. Advansoft has the best mobile apps developers for all smartphones platforms and apps including:
-
android apps development
-
ios apps development ( iphone apps and ipad apps)
-
Blackbery apps development
-
Windows phone apps development.