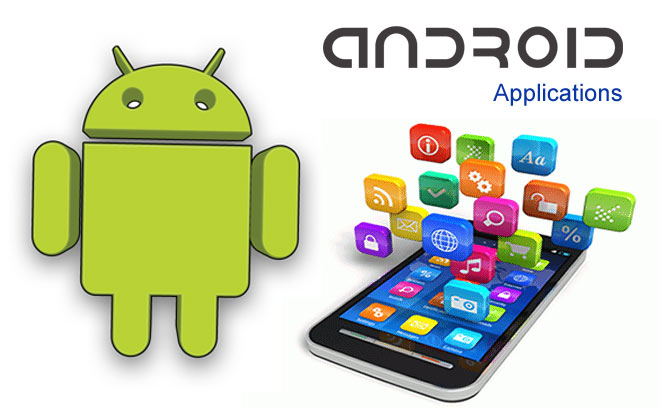 Best Android Apps of 2017




Best general-purpose communication app
Facebook's free WhatsApp does almost everything, and because it's so popular, chances are your friends are on it too. The last piece, video calling, is currently in beta testing.


Best daily weather app
if you're constantly finding yourself caught without an umbrella, you'll love Dark Sky and its predictive weather notifications. Dark Sky's predictive weather notifications will keep the rain and snow from catching you off guard.






Best fitness app
For the easiest way to track daily exercises, log food intake, and even compete with friends, Fitbit offers the ultimate in fitness gamification.


Best photo app
For mashups, filters, shape overlays, collages, frames -- pretty much everything you can do with a photo -- PicsArt delivers in an easy-to-use and attractive app. Plus, it supports raw photos and you don't need the in-app buys.







Best music app
For general music listening and discovery, Spotify makes it easy to find new music and connect with your friends by way of themed playlists for genres, moods, and weekly highlights of new tunes picked just for you.
Increase your business productivity, grow your market & promote your brand with mobile apps development and software solutions from Advansoft.
Advansoft is not only one of the top companies in the list of mobile apps development companies in Dubai, UAE , but also among the best mobile applications development companies in GCC region including Saudi Arabia, Qatar , Bahrain , Kuwait and Oman.
Contact us today , and let Advansoft team of mobile apps developers & software experts from the best mobile apps development company develop and deliver a top rated and innovative mobile applications for your business, as we have done for Smart Salik and DIB mobile apps and solutions. Advansoft has the best mobile apps developers for all smartphones platforms and apps including:
-
android apps development
-
ios apps development ( iphone apps and ipad apps)
-
Blackbery apps development
-
Windows phone apps development.