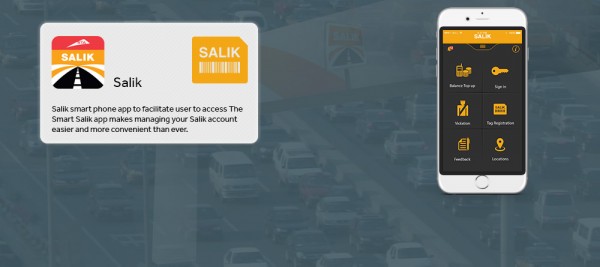 Smart Salik app among the top 10 best mobile apps in UAE developed by Advansoft
Smart Salik app is a mobile application to help customers to pay and manage their Salik account on their smartphones ( Iphone , Samsung and Android devices, Blackberry and windows phones . This is a very handy app for users to recharge their Salik, record its detail and every payment. It requires to create a new account online, balance top up by using Salik recharge card or e-voucher, viewing the Salik toll gates locations and other info.
smart Salik mobile app rated among the top 10 best mobile apps in UAE.  Advansoft has developed and design Smart Salik application for RTA  (Roads and Transport Authority ) . This innovative mobile app which is available on Google play, Apple store (Itunes) , Blackberry and windows.
Visit the following links to learn more about smart Salik app
Contact us today , and let Advansoft team of experts the best mobile apps developers design and develop a top rated solution for your business in UAE and the region as we have done for Smart Salik and DIB mobile apps and  solutions  . Our solutions will always be flexible and practical addressing your immediate as well as ongoing needs. Our IT consulting services and experts will help you address critical needs such as quality, time, cost and risk management. More importantly, we focus on making your business continually productive by integrating human intellectual with our technical capacities. So that you achieve your business goals.
Contact Advansoft and request a custom quote for your business needs.