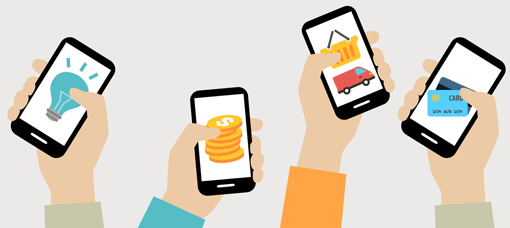 Putting the customer first leads to success every time
When it comes to planning, crafting, and deploying mobile applications and software or creating web portals into your business for your customers, many considerations have to be weighed like budget, schedule, and enterprise goals, but none should take precedence over the actual customer.
The customer could be an end user or another company, but if you create anything without researching and talking to your customers, all you are doing is guessing what is needed.
You must put the customer front and center as you embark on iterations and new mobile apps development or software solutions projects; their experience will decide your success. As technology innovation hastens and spreads to enterprises beyond the traditional tech industries, software & mobile apps developers must take an active role in championing these drivers for success as we make the journey through this digital transformation.
Increase your business productivity, grow your market & promote your brand with mobile apps development and software solutions from Advansoft.
Advansoft is not only one of the top companies in the list of mobile apps development companies in Dubai, UAE , but also among the best mobile applications development companies in GCC region including Saudi Arabia, Qatar , Bahrain , Kuwait and Oman.
Contact us today , and let Advansoft team of mobile apps developers & software experts from the best mobile apps development company develop and deliver a top rated and innovative mobile applications for your business, as we have done for Smart Salik and DIB mobile apps and solutions. Advansoft has the best mobile apps developers for all smartphones platforms and apps including:
-
android apps development
-
ios apps development ( iphone apps and ipad apps)
-
Blackbery apps development
-
Windows phone apps development.